Sep 5, 2011 Advertising, Movie Industry, Movies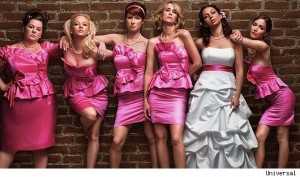 The numbers are in: overall box office receipts are up, thanks to higher 3-D ticket prices, but actual attendance in North America is down to its lowest levels since 1997. This is the fourth year of decline.
It's the usual picture, a few big hits (Harry Potter 8, Bridesmaids, Fast Five) compensate for the massive, expensive flops (Green Lantern, Cowboys and Aliens), and studio honchos express surprise that adult audiences turned out in droves for Midnight In Paris and The Help.
Ad Age provides a helpful round up of studios' performance, with a quick assessment of how important marketing was to success or failure.
Ad Age's Second Annual Summer-Movie Report Card– Ad Age
The New York Times crunches some of those numbers and they don't make happy reading for anyone who has stock in a studio. Even a $1BN+ hit like Pirates of the Caribbean 4: On Stranger Tides, doesn't generate that much profit, once the theater chains have received their cut (usually about 50% of takings).
Summer Movie Attendance Continues to Erode– NY Times
It looks like the 3-D bubble has burst (again), with 3-D shoots cancelled to save costs, so where will that leave takings this time next year?