Archive for December, 2010
Dec 31, 2010 Digital Technology, Piracy, TV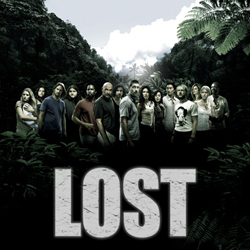 LOST tops this year's list of illegally downloaded TV shows – thanks mainly to fans who live outside the USA and who couldn't wait until the final episodes were broadcast in their territory. It's interesting to note that HEROES and DEXTER have more illicit viewers than legitimate ones.
Torrentfreak (link below) note that downloading has fallen over the past couple of years in the USA, thanks to 'on demand' free internet TV services like Hulu. This list demonstrates that global viewing habits have changed; compare this to the fall in DVD sales. Are we moving towards global patterns of TV viewership, just as we've moved towards global patterns of movie releases?
Torrentfreak has the full list.
Dec 30, 2010 Movies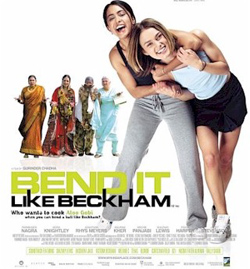 A heavily edited (down to 1 hour from 112 mins) version of BEND IT LIKE BECKHAM was the first ever Western movie to be shown on N. Korean TV. Respect due to the fixers at the British Embassy, who wangled this one. The movie was supposedly chosen because of North Korea's fondness for football – but there are other, better football movies out there. My money's on someone at the Embassy having a crush on Keira Knightley…
Dec 27, 2010 Movie Industry, Movies
The worldwide grosses are in! And there are no surprises here. Animation is, once again, tops, and only one movie (INCEPTION, at no.3) is aimed primarily at an adult audience.
The Hollywood Reporter has the full list, with trailers for each entry.
Dec 23, 2010 Movie Industry
2010, like any other year, saw Hollywood's finest legal minds go to battle over issues of intellectual property, money and sex.
Dec 23, 2010 Books, Representation of Women

Any discussion of the representation of women in the media cannot ignore the 'pornification' of the images that bombard us daily. From bootilicious hip-hop music videos to American Apparel underwear ads to glossy magazine photoshoots of actresses, it seems the porn aesthetic is king. How did this come to be acceptable in mainstream culture?
Dines' thoughtful and sobering book examines how easy internet access means that teenage boys, as never before, develop a sexual identity configured by the vast amount of porn they consume before they have any real world sexual experience. When they finally get down to getting it on, they ape the attitudes and moves of the porn stars they have seen in action, and judge encounters by orgasmic satisfaction rather than intimacy or emotional connection. This creates a prevailing habit of hookups – wham, bam, if-you're-lucky-a thank you, ma'am – and an inability to form lasting relationships, as the boys fail to develop the negotiation skills and openness required for an equal sexual partnership.
For their part, teenage girls grow up in the same context, encouraged to think that the only value they have is as a sexualized object. Only if they are attractive, with a body type that reflects a plasticized porn actress, and willing to give sexual satisfaction (without necessarily receiving it return), do they have social value. Yet the old double standard is as viciously in play as ever – while women are expected to maximize their assets in terms of appearance and sexual availability, if they are perceived as participating in too much sex, they are still a slut. Even Hugh Hefner's "girlfriends" have to pretend to be Girls Next Door.
Given that available pornography is increasingly violent and degrading to women ('gonzo' porn), this has harsh implications for our culture. Pornography dehumanizes and objectifies women, reducing them to passive objects who, in order to earn a paycheck, have to appear to be grateful for the amount of abuse their bodies take onscreen. Pornography also deals in racist stereotypes, reinforcing a rigid racial value system that mainstream culture would like to think is outdated. And, most chillingly, legally available pseudo-child porn, where young-looking porn actresses (all of them over eighteen) are made to look even younger through the use of costume, make up and props, often provides a gateway to the real thing for increasingly addicted users. Yet the porn paymasters carefully brand their products as "fun", "sexy" and "cool", suggesting that anyone who doesn't enjoy them is frigid and/or out of touch with the times.
Dines' very readable book reclaims some of the anti-porn ground from placard-waving religious fanatics. You don't have to be Jack Thompson to feel uneasy about the way woman-hating violence is so freely available as entertainment.
Dines is part of Stop Porn Culture, who provide some great teaching materials for students over 18.
Dec 21, 2010 Media Careers, Movies
In Hollywood, aspiring producers put in long months in the mail room, or fetching coffee, often for minimum or no wage, in order to get their foot on the bottom rung of a golden ladder reaching all the way to studio executive success. Now it seems that ladder has been pulled up, leaving all those eager college grads stuck in dead end, menial jobs. Read and reconsider moving to Tinseltown.
In Hollywood, a tougher climb to studio executive ranks – LA Times
Dec 20, 2010 Advertising
Ofcom have finally thrashed out the agreement. Expect cereal boxes with the labels turned towards the camera in your favourite soaps from 28th February 2011.
Dec 20, 2010 Representation of Women, TV
While the roles for actresses over 40 might be getting better, this report from the PTC makes disturbing reading. Check out their video montage of what they think constitutes a disturbing trend. Glee comes in for particular criticism, especially in the wake of the controversial GQ photo shoot.
"PTC found that when underage female characters appear on screen: more sexual content is depicted; the teen girls show next to no negative response to being sexualized; more sexual incidents occur outside of any form of a committed relationship; and there is less accuracy in the TV content rating.
"The results from this report show Tinseltown's eagerness to not only objectify and fetishize young girls, but to sexualize them in such a way that real teens are led to believe their sole value comes from their sexuality. This report is less about the shocking numbers that detail the sickness of early sexualization in our entertainment culture and more about the generation of young girls who are being told how society expects them to behave," said PTC President Tim Winter." (PTC Press Release)
The Hollywood Reporter has the story here.
Dec 20, 2010 Copyright, Music, Piracy
Not only did Damon Albarn produce The Fall on an iPad, it's being given away for free to Sub Division (i.e. internet fan club members) on Christmas Day, months prior to its physical release.
Check out the track listing and more details at Soul Culture.