The much-trumpeted release this week of the video for Lady Gaga's Born This Way has invited yet more comparisons between Gaga and the Queen of Pop herself, Madonna.
Whilst the song, Born This Way raised a few eyebrows with its similarity to Madonna's 1989 global smash hit, Express Yourself, the video contains even more homage. Or is that plagiarism?
The video to Express Yourself, directed by David Fincher, had a price tag of $5 million, which made it the most expensive music video ever filmed at that time (it has since been topped only twice – by Madonna herself with Die Another Day, and by Michael Jackson with Scream, which cost a purported $7 million). Inspired in part by Fritz Lang's silent classic, Metropolis, and in part by Madonna's own vision, it's an epic romp through a steam punk world of nubile slaves, elegant felines, and sinister men in brown suits.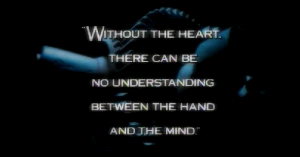 Recalling production for the 2004 book, Madonna 'Talking': In Her Own Words, she says:
"This one I had the most amount of input. I oversaw everything—the building of the sets, everyone's costumes, I had meetings with make-up and hair and the cinematographer, everybody. Casting, finding the right cat—just every aspect. Kind of like making a little movie. We basically sat down and just threw out all every idea we could possibly conceive of and of all the things we wanted. All the imagery we wanted—and I had a few set ideas, for instance the cat and the idea of Metropolis. I definitely wanted to have that influence, that look on all the men—the workers, diligently, methodically working away."
Express Yourself is only part of the story, however. It features her close-knit group of dancers who also starred in Truth Or Dare (Madonna does reality TV ten years before anyone else), and the Old Hollywood film star vibe that would see her through Vogue the following year. Most importantly, it's perfectly in keeping with the cohesive mythos that its diminutive star (who appears naked, in her trademark Gaultier bra, and in a man's suit) was building around herself. She joked that the central metaphor of the video is that "pussy rules the world", but in the narrative she's the cat that gets the cream.
And so to Born This Way: same Metropolis references, same costume changes, same chorus.
Lady Gaga: Born This Way, Directed by Nick Knight, SHOWstudio.com from SHOWstudio on Vimeo.
Christina Aguilera openly admitted to ripping off paying tribute to Madonna in the video for 2010's Not Myself Tonight but so far Gaga has remained tight-lipped about why she seems to be deliberately courting the Madonna comparisons. Lady Gaga can be a wildly original and creative performer, but it seems she likes to retreat into the shadow of others and pay homage (e.g. to Russ Meyer in the Telephone video) rather than consistently honing her own persona and message. Is it just a post-modern thing? Should we be surprised that, in a pop culture landscape where Hollywood regurgitates dreary remake after uninspired sequel, where saccharine Glee versions of songs outsell the originals, and where plagiarism lawsuits feed an entire army of entertainment lawyers on caviar and foie gras, a savvy popstar like Gaga uses bricolage for her own ends?