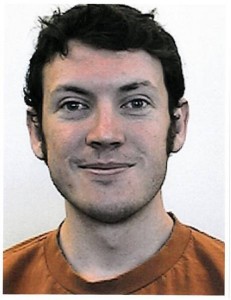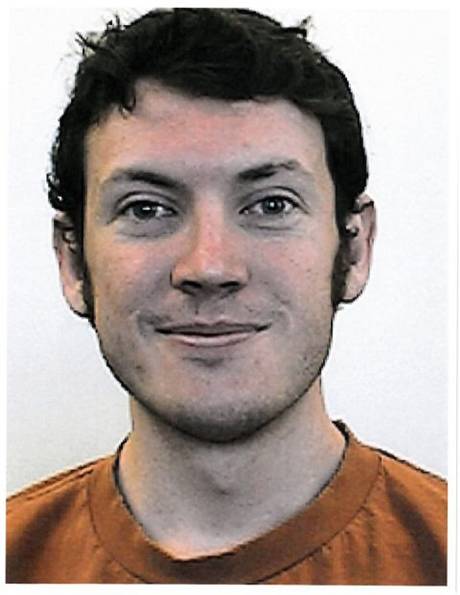 As the world's media try to make sense of last night's massacre at a movie theatre in Aurora, Colorado, the moral panic begins.
This is a tragedy that has no single cause. Wherever the finger of blame is pointed, the fact remains that 12 innocent people died a shocking death, 50 more were injured, and countless family members and friends will suffer pain and loss. Unfortunately, there was probably no easy way of preventing these murders. Senseless acts of violence are by their very nature unpredictable, without rhyme or reason. We've yet to know what caused suspect James Holmes to plan and carry out his attack or if he had a specific target in mind. All we know is that he decided to kill, and with his choice of venue and time, decided to do it in a theatrical, ostentatious way that would link him forever to all the glamour and hype surrounding the release of 2012's summer box office behemoth, The Dark Knight Rises.
Somehow, Holmes wanted his act of violence to blur and mesh with the violent entertainment on screen, hence his choice of a Bane-esque costume and weapons, and the fight scene within the movie that triggered the launch of his first gas canister. He destroyed the fourth wall, the barrier that's meant to separate spectator from spectacle, to divide fiction from action. This is a truly disturbing act by an individual. It's also disturbing on a societal level. It has legal, cultural and moral ramifications that will induce much hand-wringing in the press, social media, and water cooler discourse over the next few weeks. It raises a lot of serious questions that no one will be able to answer about how, as a civilization, violence is our first resort, for thrills, for problem-solving, for driving political agendas.
Occurrence and Signification
The first stage of the moral panic is already well under way. The Dark Knight Rises was already a huge news story, the most-anticipated movie release of 2012. It had been generating the usual hype-related headlines, about budgets, stars, special effects, midnight screenings selling out with lines around the block in some of the worst summer weather North American has ever experienced, effectively a re-run of The Avengers and Hunger Games copy from earlier this year. However, over last weekend, a new kind of story emerged. Things got ugly in the comments section of negative reviews of TDKR. Abuse was hurled at critics who expressed their personal opinion that there were flaws in the movie. Rotten Tomatoes editor, Matt Atchity, took the unusual step of disabling comments to prevent any more rabid fanboy mouth-frothing but the #hate tag had already been attached to the TDKR meta-narrative. The violence of the comments suggested there was an element of hooliganism within the passionate fans who would show up for the midnight screenings – a tiny minority of the tens of thousands who bought tickets, but a significant element nonetheless.
Enter Holmes, who probably hadn't seen the whole movie before masterminding his attack and cannot be accused of 'copy-cat violence' of the type that, for instance, followed in the wake of Natural Born Killers. He does, however, appear to have absorbed crucial information from the movie trailer (deconstructed admirably by Elliott Prasse-Freeman and Sayres Rudy here) about a single gas-masked man threatening a large-scale entertainment event as an expression of class war. The Dark Knight trilogy as a whole has celebrated a lone, caped crusader, whose main superpower is his ability to confront the criminals he pursues in a lawless space, outside the usual moral constraints. Holmes' violent actions dovetailed all too neatly with TDKR's aesthetic. It remains to be seen how much he believes he chimed with the movie characters' (Bruce Wayne or Bane) personal morality.
Wider social implications (fanning the flames)
By choosing a movie theatre in Aurora, CO, Holmes was inserting himself in not just a current news narrative (TDKR) but a long-running one. Aurora is just under 16 miles away from Columbine, the site of another tragic, senseless shooting in April 1999. The wounds caused by Klebold and Harris's rampage have never healed. While the two events are materially unconnected, their proximity has meant frequent links between the two in this morning's news reporting. And there are many column inches yet to be filled. Did we learn nothing from Columbine? How could it happen again, so close by? Do Colorado's lax gun laws make it a hot-spot for mass shootings? Is the economic health of this region a factor? Are local mental health provisions a failure?
Social Control
We've long been encouraged to consider public and semi-public spaces (schools, airports, railway stations, government offices) as potential war zones in which carrying a firearm is an act of terrorism. Although we grumble about increased surveillance and security measures, we accept them as a necessary part of doing daily business in 2012. However, the erosion of freedom and anonymity is a one-way street. George Carlin was as prescient as ever in his 1999 stand-up movie, You Are All Diseased:
..if we made airplanes completely safe, the terrorists would simply start bombing other places that are crowded. Porn shops, crack houses, titty bars, and gangbangs. You know, entertainment venues.
Inevitably, last night's events will make it likely cinema multiplexes will be added to the long list of places where passing through a metal detector is a condition of entry. 'Additional security' is already being provided at theaters screening TDKR. "We're concerned that someone, perhaps seeking notoriety, will attempt to do something similar," said NYPD head Ray Kelly.
However, the wider discussion about gun control, how an individual like Holm could get hold of such deadly weaponry and ammunition, continues to be a political hot potato, with those calling for more restrictions shouted down by gun enthusiasts citing their Second Amendment right to bear arms. In an election year, neither presidential candidate wants to alienate voters by threatening their constitutional freedoms. They avoid addressing the question that one individual's legally enshrined right to purchase an automatic weapon threatens the freedom of hundreds of others to enjoy a movie in peace and safety. A society where people live in constant fear of attack by a lone, insane gunman is hardly a democracy.
The other social control that will be discussed, but not implemented, is mental health care. Like so many lone gunmen before him, Holmes has already been identified as a quiet drop-out whose last regular links with society (i.e. university attendance) were recently severed. His actions yesterday evening, dressing and arming himself, leaving a booby-trapped apartment, and driving to the multiplex with murder on his mind, speak to a severe mental illness. Although he clearly made plans, they didn't include eluding capture. He must have been so disconnected from the people around him that no one noticed his state of mind, and he felt there was no one he could approach for help, or to warn them that he was feeling the urge to act on some dangerous impulses. Modern city living isn't geared to awareness of those around us. Even if you are aware that something is "off" with a neighbor, there's nowhere to go for help. Many, many people fall through the cracks on a daily basis, and no one notices or cares unless their mental breakdown manifests in tragedy. PhD student Holmes certainly engineered his breakdown so that it would have maximum media impact, reminding us all that in the great chain of society we are collectively only as strong and as safe as our weakest links.