Archive for the 'Advertising' Category
Dec 29, 2012 Advertising, Digital Technology, Movie Industry, Movies, Music, Piracy, TV
As 2012 draws to a close, here's a round-up of the round-ups, the 'Best Of' lists of the media that rocked the world over the past 12 months.
1. YouTube Videos
From South Korea to the outer edges of the planet's atmosphere, the most-watched YouTube videos of 2012 are a truly global collection. Psy's Gangnam Style became the most viewed YouTube video of all time, and spawned countless parodies. Felix Baumgartner became the man who fell to earth and garnered the most simultaneous views, from everyone watching his record breaking jump live.  And there was KONY 2012, but we've forgotten that now.
2. Pirated TV Shows
Game of Thrones topped the list of shows that fans, mostly outside the US, couldn't wait to see. If the US TV networks could figure out a global subscription model, it seems there's a lot of money to be made.
3. TV Commercials
Advertising spots around the world continued to straddle the boundary of entertainment and annoyance.
4. Tweets
Barack Obama's "Four more years" got more than 810,000 RTs, making it the most retweeted comment of the year.  Not even Justin Bieber's farewell to a dying fan came close.
5. World-wide Box Office
It was the same-old same-old Hollywood doldrums at the global box office this year, with the Top Ten dominated by superheroes, franchises, and superhero franchises. Audiences across the planet responded enthusiastically to big explosions, car chases, sparkling vampires, archers and talking cartoon animals – just as they always do. Only Brave (at no.11) is an original movie, everything higher up the list is based on pre-existing intellectual property.
6. Documentaries
Documentary movies provide a fascinating measure of cultural temperature: what subjects resonated with both filmmakers and audiences in 2012? From the riches-to-rags down/up comparison afforded by The Queen of Versailles to the injustices exposed by Mea Maxima Culpa: Silence in the House of God to the unique experiences explored in Jiro Dreams of Sushi or The Imposter, 2012 gave us a range of insights into the human condition.  I'd also add The Ambassador and Paradise Lost 3 to this list — although they were officially released in 2011 they didn't reach a wider audience until this year.
7. Valuable Movie Stars
Every year, Forbes compiles two lists.  One is of the movie stars who deliver the most return per dollar of their asking price, the other details those who return the least.  The young stars who dominate the MVP list owe their position to the blockbuster franchises they appear in (for a relatively low payday) rather than their audience-pulling clout.  However, with the notion of star power, and the resultant massive paydays, fading into the 1990s in Hollywood, this metric is becoming more and more meaningful.
8. Blogs
Despite the rise of other forms of social media, blogging refuses to die.  It's still the best way for individuals to bypass traditional media – in all its hegemonic glory – and communicate their viewpoint with the world.  Whether you're a Scottish schoolgirl complaining about the quality of your school dinners, a political pundit, an interior designer or a comic book expert, a blog is as vital as it has ever been.
9. Tumblrs
Sometimes, a blog is TL:DR and a picture is worth a thousand words.  That's where Tumblr rules.  Whether the images are of Hillary Clinton, texts from a dog, face math or cats (LOTS of cats) Tumblr is best way of bringing memes to the masses.
10. Music Videos
The migration of the music video from TV to the internet is now complete.  Their short length and instant brand identity makes them an ideal media form for viewing on smartphones or tablets.  This year, Psy dominated YouTube but Carly Rae Jepsen's lawnboy lust topped the views on VEVO. This is crazy…
Jan 30, 2012 Advertising, Movies
Really? Grown ups have to spend their day off mooching around town alone? That's kinda sad.
Dec 30, 2011 Advertising
In an increasingly important metric (who watches actual TV ads these days?), Old Spice wins out as the most clicked ad on YouTube.
Sep 5, 2011 Advertising, Movie Industry, Movies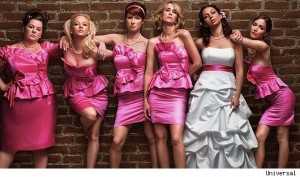 The numbers are in: overall box office receipts are up, thanks to higher 3-D ticket prices, but actual attendance in North America is down to its lowest levels since 1997. This is the fourth year of decline.
It's the usual picture, a few big hits (Harry Potter 8, Bridesmaids, Fast Five) compensate for the massive, expensive flops (Green Lantern, Cowboys and Aliens), and studio honchos express surprise that adult audiences turned out in droves for Midnight In Paris and The Help.
Ad Age provides a helpful round up of studios' performance, with a quick assessment of how important marketing was to success or failure.
Ad Age's Second Annual Summer-Movie Report Card– Ad Age
The New York Times crunches some of those numbers and they don't make happy reading for anyone who has stock in a studio. Even a $1BN+ hit like Pirates of the Caribbean 4: On Stranger Tides, doesn't generate that much profit, once the theater chains have received their cut (usually about 50% of takings).
Summer Movie Attendance Continues to Erode– NY Times
It looks like the 3-D bubble has burst (again), with 3-D shoots cancelled to save costs, so where will that leave takings this time next year?
Aug 2, 2011 Advertising, Movie Industry, Movies
Thanks to YouTube, movie trailers are no longer ephemera, glimpsed on TV over a couple of weeks then relegated to the Special Features section on the eventual DVD release. Trailers have always been a cornerstone of any movie marketing campaign, but now they're analysed, angsted over and recut almost as much as the movie they're promoting. Trailers for a tentpole release start appearing online up to a year before the actual movie appears, and now they stay online, forever a testament to what the studio hoped people would think the movie was about.
The Independent profiles the format today:
The trailer came into being in 1913 when the Loews Cinemas company created one for the musical, The Pleasure Seekers, which was playing on Broadway. But the early days of trailers were usually maladroit and audiences immediately knew they were being sold something. The Bishop's Wife in 1947 gave a knowing nod to such tactics with a self-referencing trailer staring David Niven and Cary Grant on their way to film a promo for the movie.

Until the 1950s, American trailers were produced by the National Screen Service, although some directors such as Alfred Hitchcock and John Ford liked to produce their own. In the 1960s film directors took a keener interest, leading to more stylish trailers. Plot spoilers in trailers still existed into the 1970s although trailers were less brash than today. "This is Universal's extraordinary motion picture version of Peter Benchley's best-selling novel, Jaws," intoned the gentle voiceover on a trailer for Speilberg's shark fest which, during its three minutes, showed so much footage and dialogue, it was akin to an abridged version of the film.

By the 1980s, trailers were more vague and teasing. Today, producers of trailers understand they are not selling a narrative but an abstract representation of one. They tend to make films seem like an offering ("the producers of Film X bring you…") and they stick to strict time limits of two minutes and 30 seconds as laid down by the Motion Picture Association of America.
While a good trailer can make a bad film seem awesome (at least until the first audiences start tweeting their opinions on their way out of the theater), a bad trailer can be an expensive mistake that takes many months to put right in terms of advance word.
And of course, there's a well-established set of clichés…
The science of the trailer– The Independent
Jul 26, 2011 Advertising, Representation of Women
A LibDem MP, Jo Swinson, succeeded in getting ads featuring Christy Turlington and Julia Roberts banned on the grounds that they didn't represent how real women look.
Swinson lodged a complaint with the Advertising Standards Authority that the ads represented a "false impression of beauty".
In response, L'Oréal, which has had ads featuring eyelashes banned in the past,
provided the ASA with pictures of both women "on the red carpet" to show that they were naturally beautiful, admitted that digital post-production techniques had been used on Roberts but maintained that the changes were not "directly relevant" and that the ad was an "aspirational picture".
Contractual restrictions (i.e. Julia's people said "no") meant the ASA were not permitted to see the untouched images used in the ad.
Despite this, Swinson was satisfied with the ban, saying
"Pictures of flawless skin and super-slim bodies are all around, but they don't reflect reality," … Excessive airbrushing and digital manipulation techniques have become the norm, but both Christy Turlington and Julia Roberts are naturally beautiful women who don't need retouching to look great. This ban sends a powerful message to advertisers – let's get back to reality."
L'Oréal Julia Roberts Ad banned – Guardian
Apr 21, 2011 Advertising, Media Careers
Ready for the release of Morgan Spurlock's Pom Wonderful Presents: The Greatest Movie Ever Sold tomorrow, Norm Marshall gets a profile in the Los Angeles Times today. He's the marketing man responsible for pushing as much product placement as possible into Hollywood movies. He makes his job seem straightforward:
Marshall's biggest business is cars. He keeps a fleet of vehicles from General Motors, a longtime client, on a lot across the street from his office near Burbank's Bob Hope Airport — they're cars in working shape that have been deemed unfit for one reason or another for consumer sale. (He has a separate lot outside New York City.) Marshall's pitch to the transportation managers on a set is simple:

"Someone will come to me and say they need a car for an action scene. I'll say, 'I have an Escalade you can blow up. It'll be a lot cheaper than if you tried to do it with a car from Avis or Hertz.' " All he asks in return is that the car is shown prominently, and that the scene doesn't impugn the car's safety record.

It's a scenario in which everybody — at least everybody involved in the transaction — wins. The car is given to the transportation manager, who's happy he can check an item off his list at no cost. Marshall has satisfied GM and justified his retainer. GM, meanwhile, has gotten a free ad for little more than a car it wasn't going to sell anyway.
While a seamless blend of selling and storytelling might be every manufacturer's dream, audiences are still a bit wary of being sold stuff when they're not officially aware they're the target of a hard sell. Like it or not, however, advertising has always part-funded mass entertainment, and it looks like product placement is a viable way, at the very least, of keeping production costs down.
Apr 20, 2011 Advertising, Digital Technology, TV
As media forms shift and develop, there is always plenty of hand-wringing about the "death" of one or another, with pundits claiming that viewers, listeners and readers will migrate to whatever is most new and shiny. Well, guess what? Newspaper ads are still with us (although spending is down) in pretty much the same form as when they first appeared in the seventeenth century. Ever get a Penny Saver circular dropped in your mailbox? That type of ad-filled gazette is the direct heir to those early publications, and it still fulfills the same function, spreading information about goods and services on offer.
In its time, television was going to destroy both cinema and radio, but those media forms are still with us. The new kid on the block, the internet, has claimed plenty of our eyeball time, but, as this post in Advertising Age suggests, we still prefer to watch TV, even if that involves watching Snooki:
But most of all, TV is significant. It has such high esteem that our culture has come to conclude that if something is on TV, it must be pretty noteworthy. In fact, even though we have hundreds of channels to choose from now, TV isn't nearly as democratic as the internet, where anyone with a modem and a computer can create their own website, post a video, blog or tweet.

On the other hand, very few people get to be on TV. To Americans, being on TV means that either: a) you're someone important, or b) someone important thinks you should be on TV. Being on TV is something to strive for. It's the reason that people dress up, make signs and act ridiculous just to be on TV for a few seconds with Al Roker.
While surfing the internet is an active experience (you have to choose where to click) TV allows you to lie back and relax, confident that someone, somewhere, has done the selection (the gatekeeping) for you. With Americans still watching an average of 5 hours TV per day, it seems we still have some way to go before we kick the TV habit. For now, it makes sense for advertisers to keep shelling out big money for those 30-second spots.
Snooki Proves TV is More Relevant Than Ever – Advertising Age
Mar 15, 2011 Advertising, Movies
We're used to seeing tangential viral marketing, but the links don't get more tenuous than this. Simon Pegg and Nick Frost are in LA this week, doing the usual round of press and screenings for the US release of Paul. And they made this video. Which is sort of about space-related stuff, but has very little to do with Paul. Longtime Star Wars fans, Pegg and Frost got to put cardboard boxes on and act up in the desert. It's very funny. But will it make you go see their new movie?