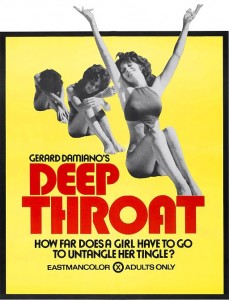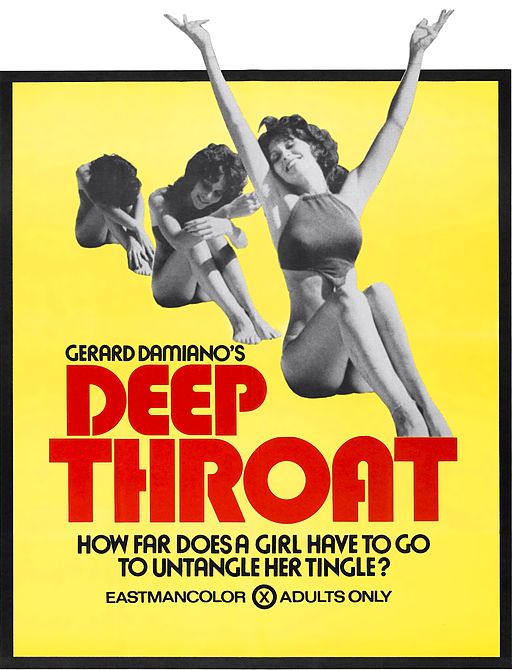 LOVELACE (2013)
Directors:
Rob Epstein, Jeffrey Friedman
Writer:
Stars:  Amanda Seyfried, Peter Sarsgaard, Juno Temple, Sharon Stone, James Franco, Chris Noth, Chloe Sevigny, Hank Azaria
Sometimes, a movie is just a movie.  Sometimes it's a cultural flashpoint, a watershed within a wider revolution, a landmark in socio-sexual history.  Sometimes it's the first time people hear the word 'clitoris' or go to a movie theater to watch a woman voluntarily swallow an erect penis without triggering her gag reflex. Sometimes it's a battleground between feminists and pornographers, censors and hedonists, the FBI and the Mob.  Sometimes it becomes synonymous with both a specific sexual technique and a presidency-destroying informant.
Sometimes a movie is Deep Throat (1972), the 61-minute porno that cost $25,000 to shoot but coined over $100 million (the actual box office revenues are the subject of much controversy).  The star, Linda Lovelace, née Boreman, never received a penny for her efforts. Instead, she was rewarded by fame – or infamy – as the poster-girl for sexual freedom and the punchline to a million dirty jokes. She couldn't act, sing, or dance, nor was she model-beautiful, but her party trick propelled her onto the pages of Playboy, Bachelor and Esquire and into the zeitgeist.
In 2013, this kind of career trajectory doesn't seem at all out of place (eat your heart out, Kim Kardashian), but in the mid-1970s Linda Lovelace represented an entirely new phenomenon. Her sunny, girl-next-door charm was touted as evidence of changing attitudes to pornography.  If a nice girl like Linda could enjoy onscreen sex, and be invited to Hollywood parties on the strength of her performance, so could anybody. Inevitably, however, the dream turned to dust.
In 1980 Linda, by then a born-again Christian and married mother of two, published Ordeal, an account of the grim reality behind the carefree smiles and coy giggles.  In Ordeal, Linda claims physical, psychological and sexual abuse put her in front of pornographers' cameras and kept her from going anyplace else.
It's a classic rags-to-riches-to-rags cautionary tale, drenched in neon 1970s nostalgia, coupled with the durability and cultural impact of the Deep Throat brand.  No surprise, then, that two Hollywood Lovelace biopics competed to be the first into theaters, spurred by casting merry-go-round rumors (Kate Hudson, Lindsay Lohan, and Malin Ackerman were all lined up to play Linda at some stage).  Rival Inferno seems to have bitten the dust while Lovelace hits theaters this week, bringing a starry cast and a lot of sympathy towards telling Linda's side of the story. Continue reading →